scan
for digital access to a medical
scan
Fast digital access to medical images and reports.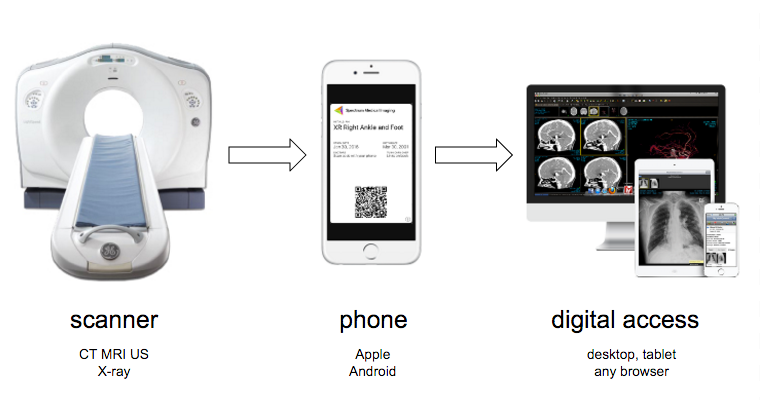 Instructions
Click the View Images Now button and follow the instructions. Enter the 16 digit code from the Digital Imaging Certificate issued to the patient.
Once the images have been reported by a radiologist, the Online Status will show "Final Report" and the report will then be available to the doctor.

Smartphone users may prefer to scan the barcode on the Digital Imaging Certificate using a QR reader app.
Copyright scanscan 2016. All rights reserved.