scan
for digital access to a medical
scan
Fast digital access to medical images and reports.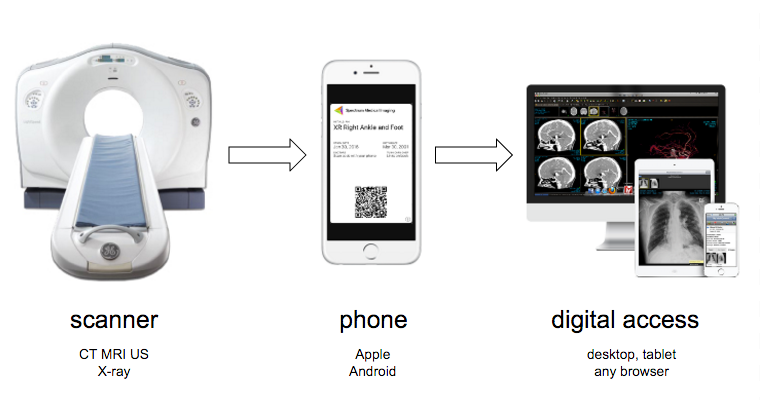 Instructions
Open a QR reader app on your phone and scan the barcode provided. Images will be available on phone or desktop.

Doctors will have access to the completed report however patients will need to ask their referring doctor if they require a copy.

The barcode can be found on the Digital Imaging Certificate issued to the patient.
Copyright scanscan 2016. All rights reserved.